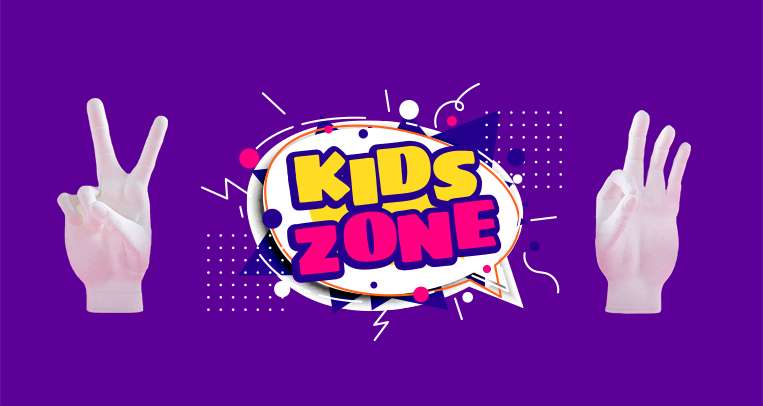 Finding an interesting and interactive activity for a child is quite a challenge. If you have already walked in all the parks, gone to all the cartoons, and visited the places with the most delicious sweets, it is time to go to the museum. You might be wondering: will the exhibition be an interesting place to visit for my children? Surely, if you go to the interactive exhibitions in San Francisco near me it would be worthwhile. Read our article and your next perfect weekend is granted for you!
Exploratorium
All kids love exploring the world. That is what the Exploratorium interactive exhibition has to offer its visitors. All basic processes in nature are explained in this place. Are your toddlers wondering how they can move their hands? Are they asking a lot of questions about why it is raining or how the rainbow appears? These and all other questions will be answered in the Exploratorium exhibition for kids. Moreover, they can touch everything, learn more, and create something by themselves. 
Show your children how the world works at the address: Pier 15, Embarcadero at Green Street, San Francisco, CA 94100, United States.
Cartoon Art Museum
No doubt every child has a favorite superhero from cartoons. It can be Spiderman,  Superman, or  Batman. Why don't you introduce your kids to the world of cartoons and comics in the Cartoon Art Exhibition? There you will find a collection of comics and novels about modern heroes and characters from the past. In this establishment, you can also attend educational classes for adults and kids as well. 
Dive into the cartoon stories at the address: 781 Beach St, San Francisco, CA 94109, United States.
Walt Disney Family Museum
Another great place near me is the Walt Disney Family Exhibition. This place is a small version of Disneyland. Even though it focuses on the history of the life of Walt Disney, it also offers to discover popular characters and watch animations. There you can show your kids original pictures of Mickey Mouse, Pinnochio, and many other heroes of Walt Disney cartoons. Be sure to watch the popular Walt Disney cartoons with your kids before visiting this place. 
Meet Walt Disney in person at the address: 104 Montgomery St, San Francisco, CA 94129, United States
Cable Car Museum
Is your child passionate about machines? The Cable Car Exhibition will be the perfect place to go to see the cable machines in their real size. There you will see the examples of cable cars that were in operation in the past transporting citizens of San Francisco. By visiting this exhibition, you can dive into the 19th century and feel like in the good old days. Furthermore, your kids will be happy to sit in the legendary cable cars and touch the mechanisms of the machines. 
Visit Cable Car Exhibition at the address: 1201 Mason St, San Francisco, CA 94108, United States.
Aquarium of the Bay
Sea is always the best topic for discussion for kids. While you can show your kids sea animals from the screen of the computer, in the Aquarium of the Bay they can see these creatures in real life! This educational spot is located in the 300 feet tunnel with gigantic aquariums. Except for observing the sea animals like octopus, shark, jellyfish, or eels, you will also be happy to see with your child the feeding procedure and other experiments. 
Explore the sea view at the address: Pier 39 Embarcadero & Beach St, San Francisco, CA 94133, United States.
Children's Creativity Museum
This interactive exhibition debunks all the myths about typical exhibitions in which kids and adults get bored when visiting. This special place puts creative activities first. While watching the exhibits, visitors of the Children's Creativity Exhibition can participate in different classes in which they can build, create, and imagine. You can also invite your toddlers to this place since its workers design special activities for younger kids as well. 
Bring more creativity into the lives of your kids at the address: ​​221 4th St, San Francisco, CA 94103, United States.
Randall Museum
If your kids are eager to touch everything and explore the animal world – Randall exhibition should be on your list of must-visit places to go on the nearest weekend. In this interactive educational center, your children will be able to meet different animals in real life and explore live bugs and insects. Also, there are many replicas of natural phenomena so every kiddo will be excited about that. You can apply your kids to different classes like making products from wood or ceramics. 
Make your kids' childhood more exciting at the address: 199 Museum Way, San Francisco, CA 94114, United States.
California Academy of Sciences
If you are looking for an interactive exhibition near me where you would walk around with your kids and enjoy nature – this should be the California Academy of Sciences. This establishment holds several places together: a planetarium, huge rain forest, aquarium, and history exhibition. There are also animals in there, so it has a zoo section inside as well. With different shows and animal feeding available to observe, you can greatly keep your child busy with learning a lot of new things. 
Visit this huge explorational exhibition at the address: 55 Music Concourse Drive, San Francisco, CA 94118, United States.
Musee Mecanique
Are you eager to show your children the antique games and activities you played in your childhood? Go to the interactive marvel known as Musee Mecanique. It holds a lot of exhibits of arcade games. There are also antique musical instruments and even the only steam-operated motorcycle. This reference to the past will not be boring for your children as they can attend different games conducted in Musee Mecanique. But you had better bring your adult kids there as the game rules are quite serious to play!
Get back to the antique games at the address: Pier 45, Fishermans Wharf, San Francisco, CA 94133, United States.
De Young Museum
At the De Young Exhibition not only children will be excited but their parents as well. This is the exhibition of art that shows the history of American art throughout the times. While adults will be more interested to see the exhibits, kids can attend different interactive classes held on the weekends. And the view from its top floor will be the icing on the cake.
Plan your visit to the De Young Exhibition at the address: 50 Hagiwara Tea Garden Dr, San Francisco, CA 94118, United States.
Bay Area Discovery Museum
This is the most popular interactive exhibition near me for kids. Without exaggeration, kids can have a lot of fun at the Bay Area Discovery Exhibition. There are different tunnels, caves, and places to walk around. But also there are outdoor and indoor activities designed for kids of all ages. Exhibitions are updated regularly, so you can visit this place several times and you will not get bored.
Find the Bay Area Discovery Exhibition at the address: 557 McReynolds Road, Sausalito, CA 94965, United States.
Final Words
Visiting exhibitions can be exciting for children. Especially since they are children's interactive museums near me. Choose some from the list above and go on with your kids to explore the world!
FAQ
Surely! There are plenty of places created for kids to explore the world. From the Exploratorium where kids can learn a lot to the Walt Disney Family Exhibitions where the history of the world-known cartoons is displayed, the choice is limitless.
A lot of exhibitions for kids invite visitors for free. Some of them have discounts for kids and babies, and some are totally free to explore. However, there are almost everywhere the charges for attending classes and activities.
Absolutely! There are so many exhibitions that offer special programs and classes for adults. So you can go to a certain exhibition and split into different classes, and both enjoy the activities together with your child.