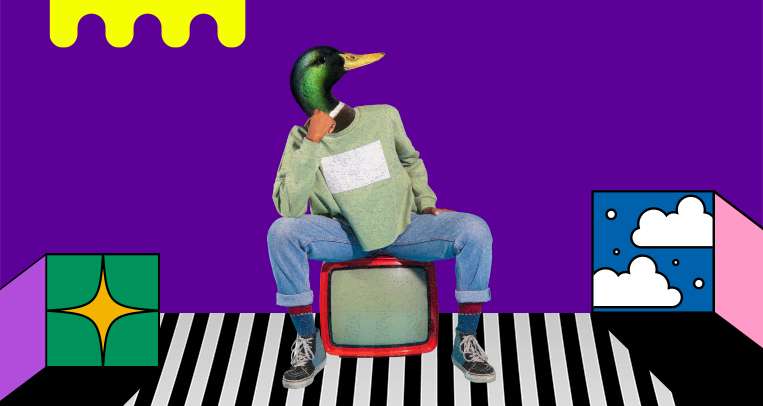 It is always a challenge to come up with diverse ideas on how to organize your children's leisure time in an interesting way. You might have probably played all the games, conducted the most exciting activities, and created all kinds of crafts. But it is always a challenge to generate new activities to keep your children busy in an interesting and engaging way. 
What if we tell you that there are special places of children's arts in San Francisco where you can bring your kids for art classes or just discover the world of art for them? Yes, they are! Moreover, there are plenty of such establishments in SF created for kids with different interests. So let's discover them!
Children's Creativity Museum
This place of kids' arts is situated in downtown San Francisco. This establishment positions itself as a big creative community and welcomes children and adults of different ages and nationalities. And it really is! The SF Children's Creativity Exhibition is an educational center that conducts classes following the STEAM (science, technology, engineering, art, and math) approach. 
The place focuses on the main activity which is "Imagine-Create-Share". The teachers of the Children's Creativity Museum are keen to think that the world can be perceived with integrity. That is to say, your children will learn not only how to do crafts or design images on the computer but also will dive into problem-solving and creative thinking. What is more important, not only your kids will be kept interested by visiting this place. There are also programs like LEGO animation studio that would fascinate adults as well!
Museum of Science, Nature, and the Arts
The Randall Exhibition in San Francisco is a unique place to visit. Besides it being a huge explorational establishment, it is very rich in arts activities for visitors of different ages. This kids' exhibition can be suitable if you want your kids to try something new or keep developing skills in a certain area. 
There are three directions in which classes in the Randall Exhibition in SF are conducted: arts and crafts, ceramics, and science and technology. Among arts classes, there are special programs designed. For example, "Architects for the land of the tiny people". In this program, participants will design the tiny furniture and figures as if they were in the real world. Another program which is called "Floral art for kids" is created for those plant-lovers who are passionate about flowers and plants. Don't you think your kids would be interested in making floral compositions? Of course, they would! Find the most suitable program in the Randall Exhibition in SF and hurry up to register for the classes.
De Young Museum
Another spot of children's arts where you should definitely go is the De Young Exhibition. In this exhibition, you can attend exhibitions of popular artists and also visit studio workshops that are held by trained professionals. 
As for the kids' activities, there is a special studio in which different workshops for kids take place. Among them, you can register your child for creative painting, designing hats from paper, having fun in the sculpture garden, doing reflections on popular paintings, designing postcards, and many other studio classes. The huge plus of visiting this art museum with kids is that its programs are created to teach children through play. No boring exhibits or unclear paintings. Even Frida Kahlo's collections are explained to youngsters in a creative way.
So if you want to teach your kids complicated things about art – visit the De Young Exhibition in SF and they will learn it in a simple way.
Exploratorium
Exploratorium is a modern exhibition that has many attractions for little visitors. Besides it offers for children hundreds of outdoor and indoor activities, it also has multiple galleries to walk around. This place is totally designed for children. 
Toddlers at Exploratorium in SF will be excited to visit such activities as creating colored shadows, watching the colorless world in a special room, creating mega soap bubbles, and many other breathtaking master classes.
Teenagers would definitely be eager to visit the Exploratorium in San Francisco because of the different space exhibits that show the gravity laws, create rainbow-colored photos, explore mosaics, and do the things that are not allowed to do at home. 
Museum of 3D Illusions
This exhibition of children's arts in San Francisco is totally different from those listed above. It can be also called a place of the future since it focuses on exploring 3D optical illusions through games and exhibitions. 
The Museum of 3D Illusions in SF is a place where there are no rules. Its creators offer visitors to boost their imagination to the maximum level. And that is definitely what children love to do: to dream and imagine bright pictures of our world. Do you want to see the lava eruption in 3D modeling or see how the cities are viewed on the highest skyscrapers? That is possible at the Exhibition of 3D Illusions in San Francisco. There are more than 40 3D exhibitions that can transfer you to another world. 
The creators of this SF place are striving to provide visitors, especially children, with a good place for having fun. That is why they offer birthday promotions and other attractions to make the visit to the museum even more exciting. So you can definitely write it out as an idea to create an unbelievable birthday for your children in San Francisco!
Cartoon Art Museum
This children's art place will be the most attractive to visit for those kids who love watching cartoons. And we all know how children like to watch them! So why don't you open the world of the real cartoons that were made by millions of paintings put in motion? Established in 1984, the Cartoon Art Exhibition in San Francisco is the best place to do that!
Along with hosting more than 7.000 original pieces of cartoon art, this place also holds art classes for children. In these activities, they can learn about the history of the cartoons, see real examples of how the cartoons were made in the past, and be in the role of a cartoonist! Who knows, but maybe the classes in the Cartoon Art Museum in SF may inspire your children to become popular moviemakers? 
Be sure that the Cartoon Art Exhibition in San Francisco is a must-visit place when it comes to generating ideas for going out on weekends.
Exhibitions of Children's Arts in San Francisco: Summing Up
Exploring the world of arts for children is always a great idea. And this can only be effective when approaching it with visual aids. That is why visiting children's art exhibitions in SF is a brilliant idea to keep your children busy and motivated. Choose the most preferable one and go on to show your children real art! 
FAQ
There are plenty of exhibitions in San Francisco that focus on developing in children a good taste in art. These can be the Exploratorium, De Young Exhibition, Randal Exhibition, Kids' Creativity Exhibition, Cartoon Exhibition, Exhibition of 3D Illusions, and others. 
Every exhibition of kids' art in SF is unique. Some of them focus on cartoon art, other – on 3D illusion, and other on learning art. Depending on the liking of your children you can choose the most suitable exhibition and visit to develop your kids in the art field.
Almost all such exhibitions offer classes for children of different ages. The classes can be in the form of activities, workshops, or special programs. They can be for education and for relaxation.