The Museum of 3D Illusions was designed with our guests in mind.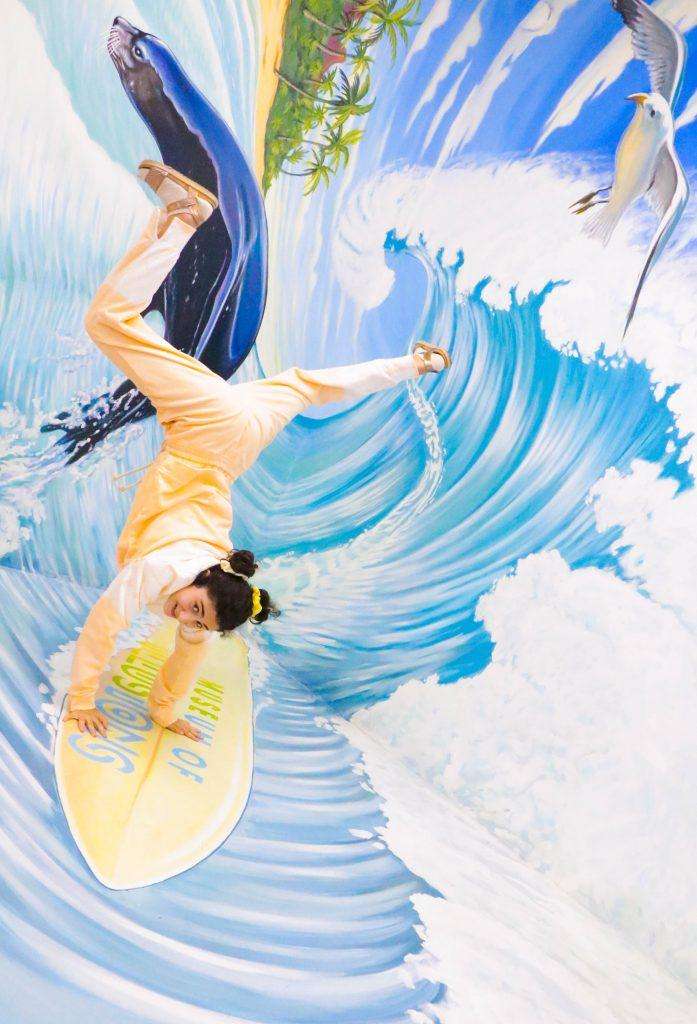 The Museum of 3D Illusions comes with social media ready with interactive 3D Illusions that will take your breath away, transporting you to a world of fantasy and imagination! Have fun and take memorable photos with family and friends that will cherish you forever!
Our 40+ 3D illusions produce eye-popping pics, inspired by cartoons, art, current events, movies, and more!
Guests can look forward to flying on the magic carpet next to the Golden Gate Bridge, walking on the edge of the mountain, or even surviving the top of the skyscraper.
The Museum of Illusions is the place to be to create memories and let your imagination soar. Created by some of the world's best artists, the Museum of 3D Illusions is one of the most famous attractions in San Francisco. So, Act fast and book your tickets now!
Flash photography is not just allowed, it's encouraged
I loved this museum! There are about 40 hand-painted fun murals that you can take pictures with, showing various interesting scenarios and allowing you to strike funny poses and take funny photographs. We did the VIP package which is more expensive, but gives you a dedicated photographer…
My first time here is San Francisco and thought I would check this place out and wow just blows my mind on how creative the 3D illusion paints were. The staff were very friendly and fun and helpful as well on making the photos look amazing. If I ever come back to San Francisco again …
The place is conveniently located between pier 39 and fisherman's wharf – the magnet of tourist attractions. We were greeted by a friendly host, and were explained how to navigate in the space. If you are not a selfie monster and don't know how to pose, look out for framed examples ….