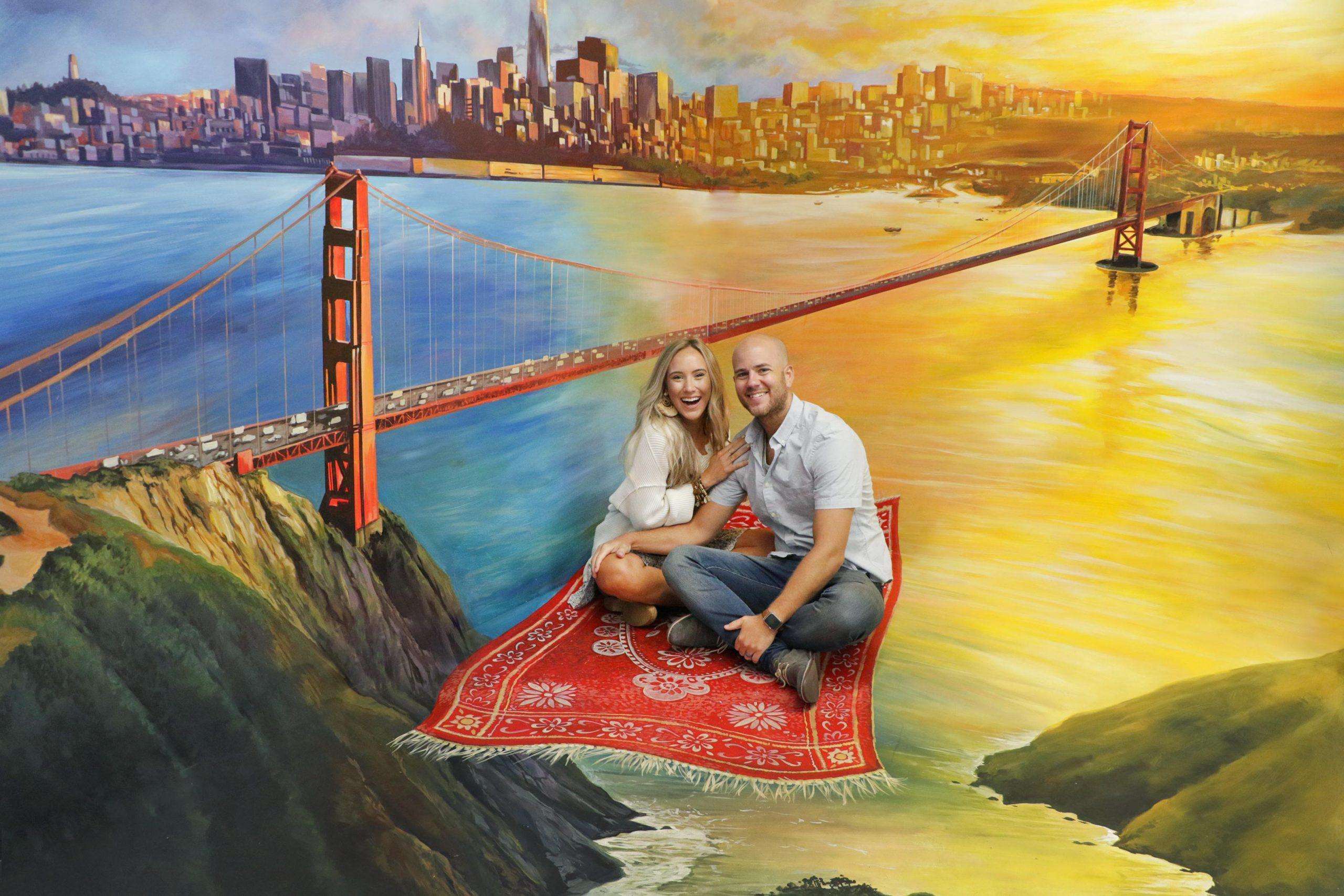 Date nights (and days) in San Francisco can be tricky because there are too many options. When given too many choices, we get confused and pick the options we are most familiar with. That's why couples end up doing the same things over and over! The classic dinner and a movie is great, but sometimes we need to change things up and go on an adventure with our significant other. So, the Museum of 3D Illusions has created a list of things to do in San Francisco to help you out on your next date!
1. Roller Skate at Church of 8
The Church of 8 is a place couples and groups can skate around to old-school tunes of funk and disco. This is a historic church, converted to a skating rink. There are special events and lessons held there as well. Whether you are a pro roller skater or trying it for the first time, it is a great place to enjoy the time with your partner.
2. House of Air
Get high with your significant other at House of Air! No, this is not a place to smoke weed. It is a trampoline park located in a historic airplane hangar! Couples can jump around, getting a good work out and sharing laughs. Whether you come here for a first date or tenth date, it is a unique way to make memories.
Create memories with your significant other at the Museum of 3D Illusions in San Francisco! You will find over 40 interactive murals that will challenge your perception. It is a great place to capture some Instagramable photos of your fun date! Of all the museums in San Francisco, the Museum of 3D Illusions the most interactive and unforgettable experience.
Arcade games and alcohol… does it get much better than that? From skeeball to shuffleboard, air hockey, pinball, and video games, Emporium has it all. It is 12,000 square feet of fun. Plus, there is plenty of alcohol and food from local restaurants to make the experience even better. Spend a few hours here to find out if your date is a good sport or a sore loser!
Are you looking for a unique, but quiet activity with your partner? Wine and Paint is a great way to spend time together, create art, and just have a quiet night of drinking wine and bonding. Imagine the art you can create with a little wine in your system!
From skating to jumping high, taking Instagramable pictures, playing games, and sipping on wine, San Francisco is full of fun things to do for a date. Don't shy away from. Exploring the city and finding new ways to get to know your date. The best memories are made from small adventures with good people!