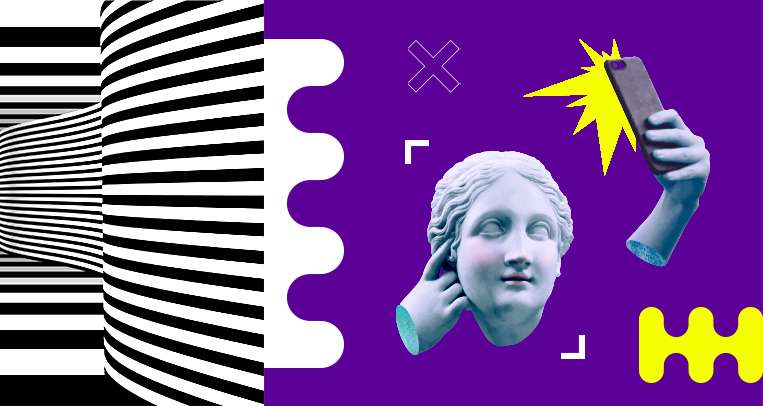 In today's fast paced world there is a premium placed on experiences. We crave fun, excitement, and most of all interesting activities to enrich our lives. Is it any wonder that California is the destination of choice for travelers to the USA to fulfill their desires? Its sun kissed coast passes through cities with storied histories. The tradition of American animation was born on the shoulders of Disney and its Anaheim headquarters. Monterrey Bay delights in educating guests with the largest aquarium in the country, and Palm Springs brings people of all walks of life to party all night. Some would say it's not realistic to bring these myriad experiences into one place. Stepping outside of the house to explore the USA is like going to another dimension. Those people have never been to San Francisco. SF for short. Whatever you do, don't call it San Fran! If you must then Fog city is acceptable, but to the locals it's just "The City", and this golden city is up to that challenge. 
SF boasts museums of every shape, size, and topic. Why would you want to go to a museum on vacation? Well, one museum stands above the rest in its sheer uniqueness. This museum isn't a boring museum. It is an art museum where optical tricks collide with spectacular 3D art for one of the most interesting interactive 3D selfie playgrounds by the bay. Nestled among the 41 piers used by fishermen in San Francisco to this day, between the eponymous Fisherman's Wharf and the iconic Pier 39 is the Museum of 3D Illusions on 55-61 Jefferson Street. Parking in this area of San Francisco can be a challenge so it would be wise to do as the SF locals do and perfect your parallel parking. The museum itself is served by ample rows of meters along the Jefferson side streets. 
Remember the SF adage of taking important belongings with you even if you decide to park at the closest covered garage across the street from Pier 39. When you arrive San Francisco's ever present fresh breezes guide you to an unassuming ivory and brown sign. What greets guests when you step through the double doors is a feast for the eyes. The interior is entirely themed to be an optical illusion. The lockers – plastered with recognizable graffiti pictures of shredded world wide brands – being the standout as it blends effortlessly with the front desk's dystopian theme of an indeterminate disaster ravaged San Francisco. 
In a curious, perhaps unintentional, instance of social commentary, the first example of an optical illusion is a cyborg-like woman's head suspended in a glass tank. Floating above her are various social media logos – Twitter, WhatsApp, and Facebook swim like fish in an aquarium – begging the question, "Are we spending too much time on our phones?" Therein lies the Museum of 3D Illusions' greatest strength. It is a place in San Francisco dedicated to bringing people together through two fun interactive activities. 
The first 3D attraction is the museum's claim to fame. Through maroon velvet curtains you enter another dimension of illusions. These wonders are where you can make the most of your visit by interacting with over 40 optical art images in a dizzying array of colors and themes. These 3D hand painted murals showcase art from local artists here in the San Francisco Bay Area and to places as far flung as the Netherlands, Mexico, and Spain. The museum is arranged in a clockwise fashion branching into little nooks, crannies, hallways, and rooms. My personal favorite is a room that has an optical illusion which makes it appear as if the subjects are giants or as small as mice in a house made of biscuits and candy. It is packed to the brim with great SF art illusions depicting favorites such as the Golden Gate bridge in not one, but two optical illusion variations! The museum's most popular optical illusion is a romantic carpet ride above the water with the city bathed in a soft sunset hue. Adrenalin seekers will no doubt find the optical illusion atop the bridge to be a great selfie spot. No visit to San Francisco is complete without the historic trams – one is a pun intended picture perfect San Francisco postcard while the other has a heart pounding imitation of a tram careening down the streets of SF Chinatown  – and before you head to San Francisco's real Alcatraz which may be the most well known prison in California let alone the world, there's a prisoners line up complete with props to practice your best tough selfie faces.
Meanwhile, once you're satisfied with your spectacular 3D selfies of SF optical illusions the children who are a fan of animal interactions will certainly find the diverse offerings outstanding. The museum has a classic image of a shark's gaping maw that is sure to please fans of Jaws with its realistic fierce teeth, a mesmerizing psychedelic snake, and a chance to take a cool selfie with an adorable seal while surfing through the waves. And as you circle to the end of the museum there is a surprise for fans of Disney animation, but you will have to come to the museum to find out what secret optical art awaits you. If you feel anxious about taking the perfect selfie or photo the museum makes it easy for you by having special icons dispersed throughout the museum floor. These icons are also part of the magical interactions as the art on them corresponds to each painting. The arrows that jut out direct you to the best angle for you to place a tripod. All you have to do after that is up to your imagination. 
The museum's tripod rental can be availed at the museum front desk if selfies are not your style. Guests will have access to the museum's tripod for the duration of their stay in the museum. Optical illusion art isn't the only activity in this 3D art museum for those twelve and over. Near the exit there is a room that is partitioned by plastic strips. This is the Smash It Project. It's a new offering provided for those that would rather have more thrilling interactions than selfies with 3D optical illusion art. Each Smash It participant is given three plates that they can decorate with art markers provided by the museum. Afterwards they can take aim at a wall and smash their plates. So you see, whether it is time spent with art or a thrilling interactive experience the Museum of 3D Illusions is tough to beat.
FAQ
The Museum of 3D Illusions is located at 55-61 Jefferson Street between Fisherman's Wharf and Pier 39.
Parking is notorious in San Francisco, but for the SF Museum of 3D Illusions it is conveniently served by parking meters along the side streets of Jefferson street. If you would like covered parking then the closest parking garage is across the street from Pier 39.
The trick to get the best optical illusion selfies is to follow the icons displayed on the floor. You can see which icon corresponds to each painting by the drawing on the icon. For example, if the optical illusion painting is of a doll's house then the icon on the floor will have a little house. The direction of the arrows tells you which angle is the best and if you are more of a visual person then there are further examples next to each mural so you can take great SF selfies.