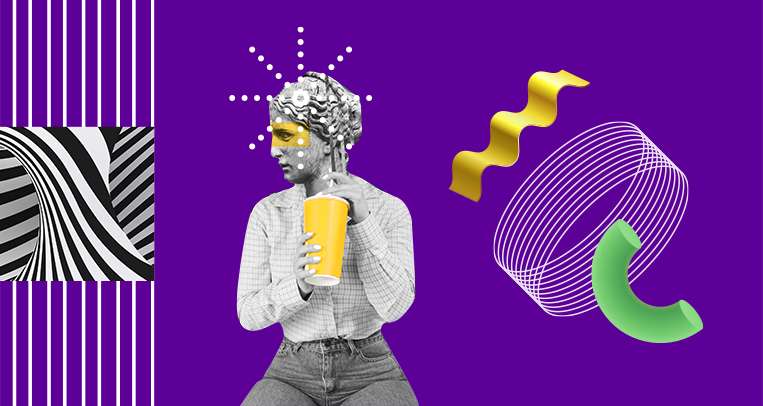 If you're planning a holiday voyage to San Francisco, but don't know where to start, here are the top places to visit for anyone who wants to have fun and enjoy their time. 
San Francisco is a city of contrasts and amazing discoveries, from the island-museum of Alcatraz to huge parks that can't be passed in one day. 
Here you can find both fun stuff for children and historical sights for adults. So you will definitely find interesting things to experience in San Francisco. The city will leave unforgettable impressions for your entire life.
Top tourist places to visit in San Francisco 
The Golden Gate Bridge is the first sight that comes to mind after pronouncing the city's name. Tourists travel thousands of miles just to see it with their own eyes. Today, this is Northern California's main transportation artery, opened in 1937. For a long time it remained the largest suspension bridge in the world, with 2737 meters of length and 27 meters of width. Tourists can experience indescribable emotions, watching magnificent views of sunsets, foggy mornings and sunrises from the observation decks. It's a cheap way to make memories of the city and enjoy your holidays with pleasure.

From the bridge you can see Alcatraz Island – another cheap place to go to in San Francisco. This former prison was famous for housing the most notorious and extremely dangerous criminals. Until it closed in 1936, not a single person could escape from Alcatraz and survive. Today, it has been turned into a museum, where you can experience unforgettable emotions while listening to audio stories about famous Mafiosi and seeing photos of the main criminals of the past century. The island also has a functioning lighthouse, so if you're looking for what to do for fun in San Francisco, you can observe the bay at night with the lighthouse in the distance as a symbol of an entire era of American history.
Not far from the bay you can also find other fun stuff – a visit to the Presidio of San Francisco. This is a large park famous for the path along the coast which offers stunning views, beautiful plants and trees, peaceful surroundings and great fresh air. Many tourists come here to get inspired and filled with energy. A quiet, sparsely populated place will be an excellent cheap option for those who prefer spending holidays in unity with nature.
Fun stuff to do in San Francisco for first-time tourists is the retro cable car ride. The terrain of the city is mountainous, so the tram is both a funicular and a cable car. It's noteworthy that the tram doesn't have its own engine, but is pulled by a rope. This type of transport peaked in the 70s and was a popular mode of transport throughout the 19th century thanks to Andrew Smith Halliday. It's worth taking a ride on the tram if you want to see the picturesque views and interesting work of the tram drivers. The trip is cheap and a very unique and fun stuff to do both for children and adults.
Union Square. One of the central squares, which is surrounded by huge shopping malls, boutiques, hotels, souvenir stores, restaurants and cafes, where you can find a lot of things to do. The bustling life that doesn't stop for a minute will appeal to both adults and children. Everyone will find stuff to their liking. Today it's one of the major shopping areas in the world. A great number of tourists flock here in innumerable streams to spend Sunday shopping, meeting with friends and many other things typical of modern people.
Ghirardelli Square is a famous fun place that today became a symbol of SF's renewal at the end of the 19th century. There was a cloth factory here, then a chocolate factory. In 1962, William Roth bought this block to organize the reconstruction of the square. Now it's a restaurant and shopping complex that takes visitors to America of the 60s: chocolate fountains, caramels, music and a festive atmosphere take you away from daily worries, immersing you in a sweet tale. What is fun to do in San Francisco today? Drink hot chocolate while enjoying the view of the bay and the general feeling of happiness in a big metropolis.
Lombard Street, located in Russian Hill is a chic residential area with outstanding views at almost every turn. With some terrific cafes, restaurants, antique shops, and boutiques, it's clear that San Francisco's fun stuff to do has the potential to win the hearts of travelers. To get to Lombard Street motorists drive up in long lines every day and then go down the hill along the charming old houses.
Golden Gate Park. If you're looking for what's fun in San Francisco, check out this city park. It covers approximately 400 hectares, begins in the city center and ends on the oceanfront. There is a lot to do inside the park: bird-watching on artificial lakes, walking on hills, dunes and plains, visiting museums, doing sports, cycling, sitting quietly in the shade of century-old trees. Today, the Golden Gate is second in attendance only to Central Park in New York. SF is a fun and cheap option for those who like to spend time in the bosom of nature, but not too far from the bustle of the city. The Botanical Garden and the Japanese Garden, as well as some cool museums, are free on some days, opening their doors to cheap fun-seeking tourists from all over the world.
The Painted Ladies are a group of Victorian houses that survived the 1906 earthquake. The sight is located on the territory of the elite urban neighborhood of Nob Hill. The houses got their name "Painted Ladies" due to their architecture and bright exterior coloring, which B. Kardum worked on in 1964. Picturesque wooden building facades are decorated with balconies, towers, verandas and other architectural delights, which are definitely fun stuff to do in the city during a relaxing Sunday holiday.
A visit to Pier 39 is another fun thing to do in San Francisco. Here you can visit hundreds of souvenir shops, cafes and restaurants. Children can get holiday fun in SF by riding the rides and carousels. And parents can buy a variety of fruits, vegetables and fish at the local market. Fans of a simple Sunday holiday will definitely like the herds of sea lions, resting on special platforms in droves. About 1500 specimens will amuse your children and make your holidays unforgettable. Besides, you can experience cheap opportunities to have fun and learn something new. So the question of what fun to do in San Francisco has a clear answer – visit Pier 39!
This is not all fun stuff to do near me in San Francisco, because the city is huge and offers lots of interesting places for every taste. Here you can find the Castro district, where a large number of LGBT people live, Chinatown with traditional red lanterns and its own developed infrastructure, the Little Italy neighborhood and many other places offering a lot of fun stuff to do in San Francisco on holidays. Today you can experience joy and amazement, as well as cheap things in this vast city of contrasts and discoveries. 
As for museums, Sunday fun in San Francisco can be incredibly rewarding in terms of new knowledge. The Cable Car Museum, the Museum of Modern Art, the Exploratorium, the de Young Museum and the California Academy of Sciences are the places and things you should learn when visiting San Francisco. In particular, the Walt Disney Family Museum has a collection of W. Disney's personal belongings, sketches, models and other exhibits related to the history of American animation. If you want to experience Disney's magical atmosphere, take your kids on a SF fun cheap today trip to the museum. They will have a lot of stuff to do and learn about the history of the most famous cartoon company in the US.  
FAQ
The Golden Gate Bridge is the first sight that comes to mind after pronouncing the city's name. Tourists travel thousands of miles just to see it with their own eyes. You can find a lot of stuff to do at the Golden Gate: observe magnificent sunsets and sunrises from the observation decks, walk or cycle. It's a cheap way to spend time having fun.
There are lots of sights in San Francisco where you can have fun with kids: the Union Square, Ghirardelli Square, Golden Gate Park, Pier 39, Cable Car Museum, SF Museum of Modern Arts, Exploratorium, etc. There is a number of SF cheap stuff to do for both kids and adults. Some sights work free of charge, so everyone can spend their time cheaply and usefully.
A lot of SF's cheap sights are open for everyone! They are: the Golden Gate Park, Presidio of SF, Ferry Building, Lands End, Botanical Garden, Japanese Tea Garden, Lombard Street and so on. Just search "places near me cheap" in Google and enjoy your holidays in San Francisco.