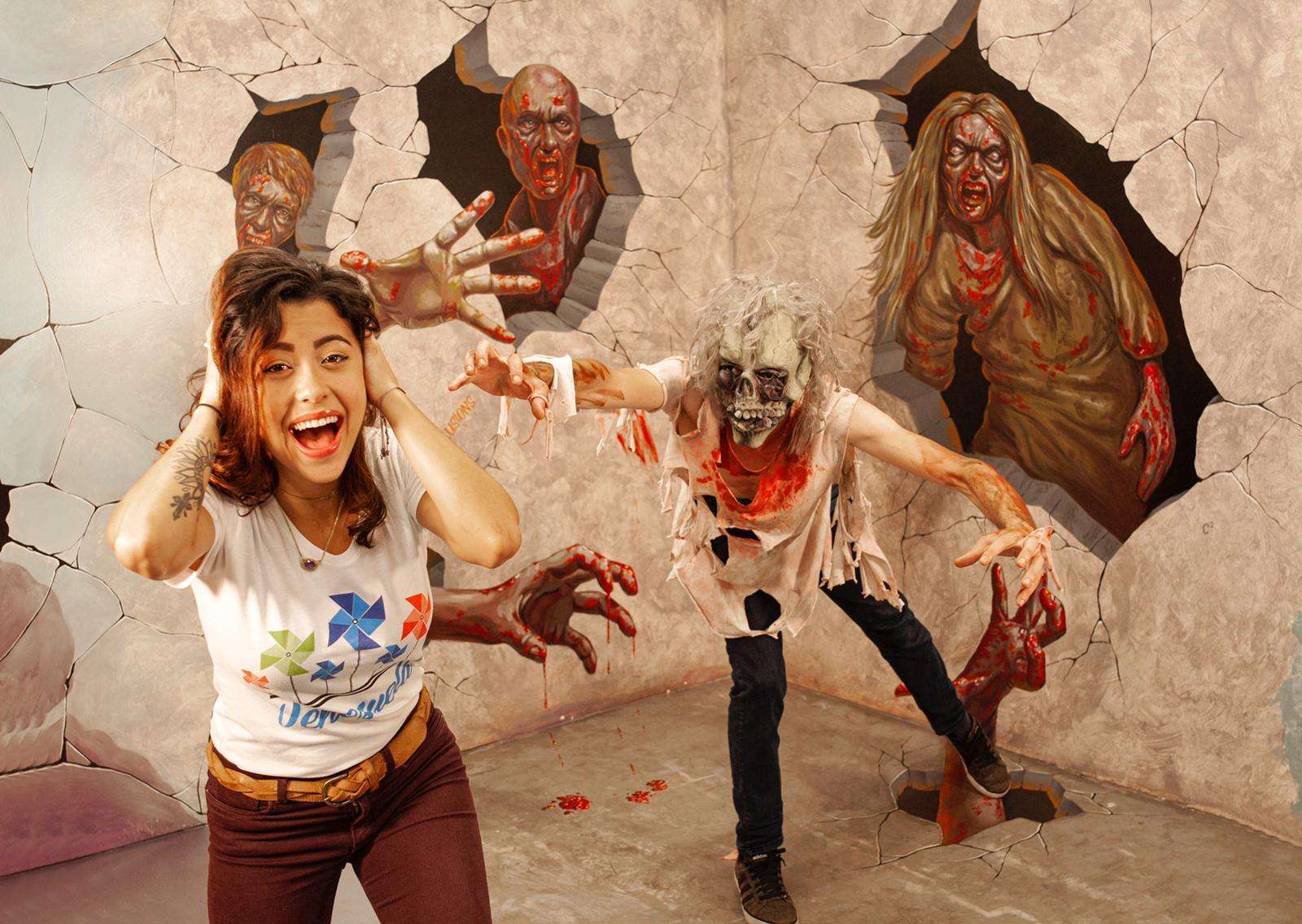 The month of October is the season of many fun, spooky, and unique experiences. San Francisco has many frightful events ranging from family-friendly to adults only. From pumpkin patches to Halloween parties, and maze experiences, the Bay Area has a wide range of activities to offer. With so many things happening in the area, it is hard to choose where to go. So, the team at the Museum of 3D Illusions has selected a few of our favorites to help you out this spooky season!
The Dungeon offers guests a walk through experience through 9 interactive shows. You get to see, hear, feel, and sometimes smell the chilling sights. This experience includes live actors that play out a story about San Francisco's past. They promise lots of laughs and experiences. To end the experience, you get to escape through the fun drop ride! Tickets start at $28 and guests below 13 must be accompanied by an adult.
2. Into The Dark 
Uniquely located in the San Francisco Mint, there are two immersive horror attractions. The Terror Vault is a scene of horrific history from the secret prison. There are live actors and only if you give special permission, they will touch, remove you from the group, write on you, feed you something, or "worse". Apocalypse is a labyrinth of zombies and solving puzzles, to find the special clue and survive the apocalypse. Both experiences include access to Morbid Midway, where you can eat drink, play, and shop in the Mint. It is a truly terrifyingly unique experience!
Not everything has to be scary during Halloween! The Museum of 3D Illusions is conveniently located on Fisherman's Wharf. Here, you can become a skydiver, barbie, a zookeeper, or survive a zombie attack. No costumes are necessary! There are 40+ 3D illusions that will challenge your perception. The Museum of 3D Illusions is a great indoor activity that will be fun for the whole family. In fact, it is one of the most Instagramable museums in San Francisco! There is no need to fear here, just have pure fun!
4. G & M Farms 
Celebrate Halloween at this family-friendly Pumpkin Patch! G&M Farms offers an experience that will be fun for the whole family. The fall festival offers pumpkins of all sizes, fresh produce, a petting zoo, corn maze, pony rides, and MORE. Families visit this location to capture their holiday pictures, pick the perfect pumpkin, and enjoy a crisp autumn day. The best part is that admission is free… except for the corn maze, which has a low rate of $8. This is pure fright-less fun!
5. Unhinged – Winchester Mystery House
As if the Winchester House wasn't spooky enough, this Halloween is even scarier. Through the month of October, the Winchester House is Unhinged. Here, you will have a walkthrough show experience that includes live actors. You will trespass forbidden rooms that have not been open to the public in 96 years and learn the twisted tales of the house. The experience is 60 minutes long and starts at $44. The estate also offers a light show projected on to the house, which is a little less spooky and more friendly for kids. There will be food and drinks all around the property to make the experience even more fun. Go on, get unhinged!
Needless to say, the Bay Area is full of fun Halloween time activities! These are just a few of our personal favorites.