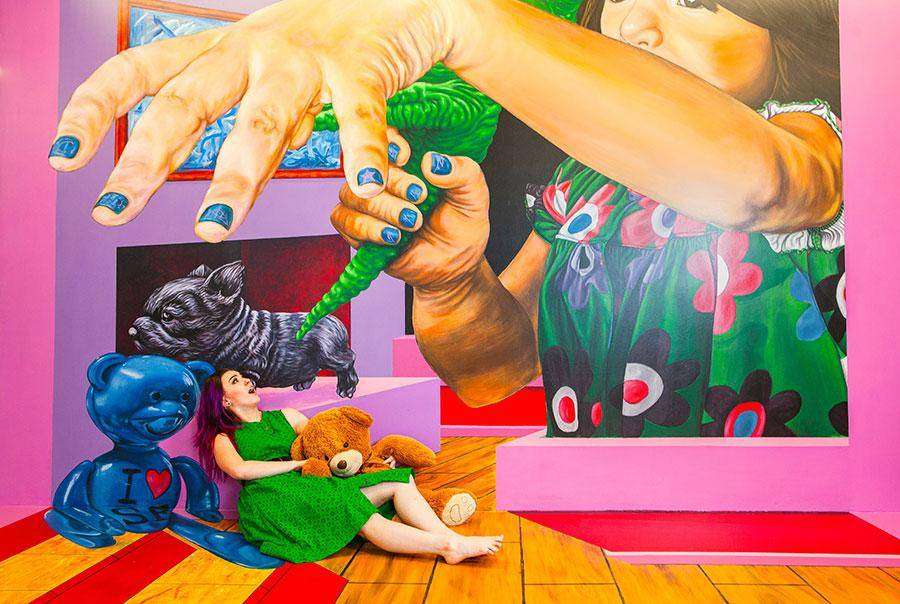 New museum brings Bay Area residents and visitors the opportunity to experience immersive adventures.
On March 1, 2019, the San Francisco Museum of 3D Illusions had its grand opening at 55-61 Jefferson Street.
"After our success in Los Angeles, we wanted to expand to the Bay Area so that more people could have the opportunity to experience the enjoyment that comes from interacting with 3D optical illusion paintings," said a company spokesperson for the Museum of 3D Illusions.
"People are bombarded daily with many negative, disheartening images in the news and online. Our paintings create the opposite effect. Whether you tour our museum alone or with your partner, family or a group, you're certain to find the experience fun, uplifting and relaxing. We plan to add new things to our exhibits over time and envision our museum as becoming a hot spot in the area and one of the top things to do in San Francisco."
The Museum of 3D Illusions San Francisco offers more than 40 exhibits that feature vibrant, high-quality paintings and props designed by top artists to promote interaction. Guests are encouraged to be active participants inside the exhibits and are only limited by the extent of their imaginations. Exhibits include paintings based on local Bay Area settings: visitors can catch a wave on a surfboard, ride a magic carpet near the Golden Gate Bridge or look down on busy SF streets from above. Other exhibit backgrounds make it possible for museum visitors to imagine the exhilaration of walking upon rickety bridges between floating land masses, hiding from a giant child, feeding a hungry hippopotamus and petting a huge snake.
The Museum of 3D Illusions' opening hours are 10 a.m. to 10 p.m. Sunday through Friday and 10 a.m. to 11 p.m. on Saturdays. It offers tickets at its front desk and online. A 20 per cent discount is available to members of the military, senior citizens, students, teachers and TAB card users. Children five years old and younger receive free access. For couples, "VIP for Two" tickets are available and include custom photographs by a professional photographer and a gift.