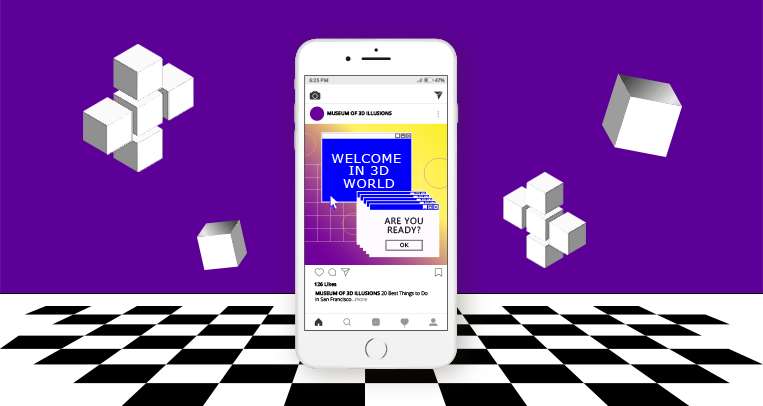 The beautiful city of San Francisco is full of bright emotions and entertainment that will not let any resident and tourist of the city get bored and will allow you to have fun. San Francisco is built on 42 hills, so there's always something to do.
The city has a huge number of things to do such as beaches, parks, and valleys. In one of the parks called Apple, a parrot sits on every tree and a large number of cool cafes with delicious and unusual dishes. This chic city near the bay is interesting not only due to its local beauty, but also thanks to its inhabitants who have a smile on their faces for whole days.
The city of SF is well developed financially and culturally and is considered one of the best cities in the US. During the gold rush, The city became more popular and became famous for its fine dining and delicious cuisine.
When you get to this city, it becomes difficult to decide what to do there. Thus, we have created an article that will help you find the coolest place to visit and activities to do.
Embankment at the Fisherman's Wharf
Having visited this beautiful city, the first thing to do is to get acquainted with the most interesting places. One of those things is the Promenade near Fisherman's Wharf.
There are many activities to do in this place, like eating some of the most delicious food in the world and getting to know the largest and most famous community that is in San Francisco. At the Fisherman's Wharf, there are restaurants with the most exquisite and delicious food, where you can have fun with family or friends. In addition to delicious food, you can buy a boat trip or other tours of local attractions from the promenade.
Golden Gate Bridge
The best tourist attraction in the city is the Golden Gate Bridge, located near the bay and Marin County. It is known throughout the world and has been listed among the wonders of the world. It was built in 1937 and is considered the longest suspension bridge in its length (1.7 miles). 
In addition to the fact that the Golden Gate has already received quite a few titles, it is also one of the most popular places today for photographs around the world. Also, the bridge has several traffic lanes, and just imagine how many people pass through it every day admiring its beauty! By visiting this wonderful place you have the opportunity to do a seaplane tour, have fun flying and see all the beauty of the Golden Gate Bridge from above.
Alcatraz Island
Alcatraz Island is located about 1.5 miles from the city and was originally built for military purposes. Visiting this place is one of the most popular activities to do. The island looks small and has things like a federal and military prison on it. It was the federal prison of the island that became famous all over the world and became the coolest.
The federal prison was designed so that the inmates could not do anything and escape, as they did in ordinary prisons, this can not be called fun, but it is very exciting! But today, Alcatraz Island has become an attraction for tourists who can't wait to see all the nuances of the prison as soon as possible.
Union Square
This is the area in the city of San Francisco that today is called the most visited. Union Square is filled with a huge number of cool restaurants, cafes, hotels, and even art galleries. The area is very popular due to its active life at night because there are a large number of events and concerts so that tourists do not get bored.
Trust me, partying with the locals is guaranteed fun. People from this city know how to relax like no other, so when you visit this city, be sure to check out the Union Square area and get acquainted with the active and good life that rages there.
Cable car
Every resident around the world has heard of such things as the famous cable car in the city. Residents of the city are very proud of this attraction and rejoice when every year more and more people want to take a trip on it because it's fun. To date, the cable car in San Francisco is the latest manually operated system.
At the very top, you can see as many as 23 lines of the road, but at the moment there are only three workers left. The very first cable car in SF was built in 1873 and after that, they have been developing and adding new ropes every year. Despite this, when trams were developed in 1892, the demand for cable cars dropped significantly and became another attraction for out-of-town tourists.
Huge Aquarium
If you have never come across jellyfish and other things close to the bay, but want to do it, we can say that it is very fun! On one of the waterfronts of SF city is the Bay Aquarium, which was primarily built to protect the animals living in the depths of the bay.
Once inside the aquarium, you will be delighted with what you see, because there you can see a huge number of tunnels with a lot of water in which animals swim not only living in the bay but also those who swim to visit. Here you can see jellyfish that have a fun swim and are fascinated with their beauty and even with a leopard shark, looking which immediately takes your breath away.
Ghirardelli Square
If you are fond of history, you have probably heard about this square, which became famous precisely because of its unusual origin story. Initially, this place was a chocolate factory founded by Domenico Ghirardelli.
Until the age of 20, Domenico worked as a confectioner, a little later he began selling chocolate, and only then, when he was in the beautiful city of SF, he decided to start his own chocolate factory. Today, a large number of hotels, restaurants, and luxury shops have been built on the square, which not a single tourist passes by.
Golden Gate Park
Also in the city, there are such things as the Golden Gate Park is considered one of the best places in San Francisco. Nearly 13 million people a year explore the beauty of this place. The Golden Gate Park is rich in places from which gorgeous views open up for its visitors. In the park, you can see various monuments, transparent lakes, beautiful picnic fields, green gardens, and playgrounds where your children can have fun.
Golden Gate Park often hosts exhibitions and events that are visited by many tourists. In this place, you can do your holiday and have a wedding in the beauty that surrounds you. In addition to having a good time and relaxing, you can take a photo for memory and leave this beauty for a long time in your heart.
Ferry Building
Another of the city's top attractions is the Ferry Construction Site, where you can enjoy fishing and tasting artisan cheeses. The platform for trading is located at the bottom of Market Street.
On the ferry site, there are a large number of various shops and restaurants, where the best chefs of the city work. Before the site became a market, this building was used for those arriving from the East as the Ferry House.
Modern Art Museum
The Museum of Modern Art was one of the first museums of its kind in the country. Today, the museum features over 29,000 sculptures, paintings, architecture, and paintings. The Museum of Art is more than 80 years old and used to be in the Veterans building, but then it was moved.
Coit Tower
Coit Tower appeared on Telegraph Hill in SF in 1933. From the very top of this tower, you can enjoy a magnificent view of the bay and the entire city. The name of the tower comes from the name of Lily Coit, who was a very rich and interesting woman.
After her death, Lily Coit decided to contribute to her hometown of San Francisco and the government decided to honor her memory and built the Tower in her name. Tickets for the observation deck of the tower can be bought at the shop near the hill and take the elevator to contemplate the gorgeous view.
Ocean Beach
This 3.5-mile-long beach is considered the quietest and most peaceful place where you can do things to do like relax and enjoy the beautiful waves and white sand. Usually, there are few people on the ocean beach, but despite this, there are many things to do there.
Also, the ocean beach is the best for surfers, because the waves are great for this sport. The beach belongs to the Golden Gate Park and that is why in your field of vision there will be only mountains and beautiful landscapes without skyscrapers or old, collapsed buildings.
Yerba Buena Gardens
Yerba Buena Gardens is located in the heart of the city's cultural district. There you can see things like many different restaurants, museums, and even theaters. Near it is the Martin King Jr. memorial, which many tourists so much want to see.
Today, the gardens host free promotions and events for locals and tourists, where you can play various games, ride a skating rink or ride a carousel. You can be sure that you will be delighted with this park because it is recognized as one of the best in the USA for a reason.
Walt Disney Museum
This museum is named after the Walt Disney family and is worth a visit for those tourists who love films created by them. In the museum, you can see Walt's life and have fun. The family museum is 40,000 sq. ft. and has a lot of items that Walt Disney came up with.
Here you can see a lot of drawings, even those that were created earlier, and also a small copy of Disneyland. In addition, all the awards that Disney managed to receive and his things are stored there. And in the second part, Disney decided to do the theater with daily performances.
Japanese Garden
The Japanese garden, also known as the "tea garden", is one of the oldest gardens of this style in the entire United States. Initially, it was created to show it at an exhibition back in 1894, but after it was over, they decided to leave the garden because it was cool. Every year the Japanese Tea Garden decides to do more with its space and at the moment it has already reached 5 acres.
For many tourists, this garden has become a favorite place in San Francisco, because such things as beautiful views, Japanese plants, and pagodas cannot help but leave every person on earth breathless. Throughout the garden, there are places where you can taste Japanese dishes and have fun. If you are a big fan of Japanese style, then you will love it here!
Monument to Muir Woods
Muir Woods National Monument is located on the famous Mount Tamalpais in San Francisco. This area belongs to Golden Gate Park and covers an area of ​​554 acres. Half of this area is occupied by things like redwoods, which were left to live after deforestation in California was stopped.
There are many activities to do in the park: you can have fun walking or enjoy the local beauty. It is important to remember that dog walking and picnics are strictly prohibited here!
Asian Art Museum
SF also has a place for lovers of Asian art. The museum houses such things as a huge number of works of art (over 18,000) and even antiques that are over 6,000 years old. This place is not one of those where you can have fun, but the activities to do are very exciting!
The Museum of Asian Art was created with money donated to the city and stores a large number of things that reflect Asian culture and even has mobile shops that can be in different parts of San Francisco.
Palace of Fine Arts
In the beautiful city of SF, you can see a chic building, which is one of the historical sites of the United States called the Palace of Fine Arts. Over the years, the palace was used for completely different purposes, there were stacked various things of military weapons, and tennis courts, but at the moment there is an art gallery.
The Palace of Fine Arts is surrounded by beautiful nature and water, in which you can do a tour and see different beautiful birds and animals and have fun with your family. On the territory of the palace, you can feed ducks, and swans and even meet raccoons.
Twin Peaks
In SF, you can enjoy the views from Twin Peaks. This place has become one of the most popular attractions in the world. Here you can relax and admire the magnificent view of the bay. There are many animals and various plants that you can see when you reach the top.
In addition to the peaks, you can visit the park, which covers 64 acres and shows its guests the old San Francisco as it was before it began to develop culturally.
Presidio
San Francisco has a huge number of former military bases that have turned into places to have fun and this place is no exception. The Presidio was also a military base before it became a park. The park is located in the northern part of the city and is located near Golden Gate Park.
This territory did not immediately become the United States, initially, the area belonged to the Spaniards, but then, having passed through the hands of the Mexicans, it became part of the United States. The Presidio Park offers a gorgeous view of the ocean and the Golden Gate, which you can admire for eternity and it's cool!
FAQ
If you come to SF with your kids, you can be sure that you will find cool stuff to do! Because in this sunny city of California there is staff to keep people of all ages busy. Great places to spend time with children where there is something to see are parks, theaters, and museums. Also, a good thing is the restaurants and various events that take place in the city daily.
Today in the city, such a thing as the transportation system is called Muni and is the most developed in the entire Californian region. You can choose any cool transport for yourself, buses, trams, taxis, trolleybuses, and trains can comfortably take you to your destination without any difficulties.
SF is a populous city that is full of life, and fun and always finds stuff to do and places to see. You can have fun in parks, museums, restaurants, on the beaches, or at various events that entertain people every day. In addition to these places, today the city has a huge number of staff, such as clubs where you can have fun with friends, the most popular are Skylark, Bottom of the Hill, MatrixFillmore, and Harlot.