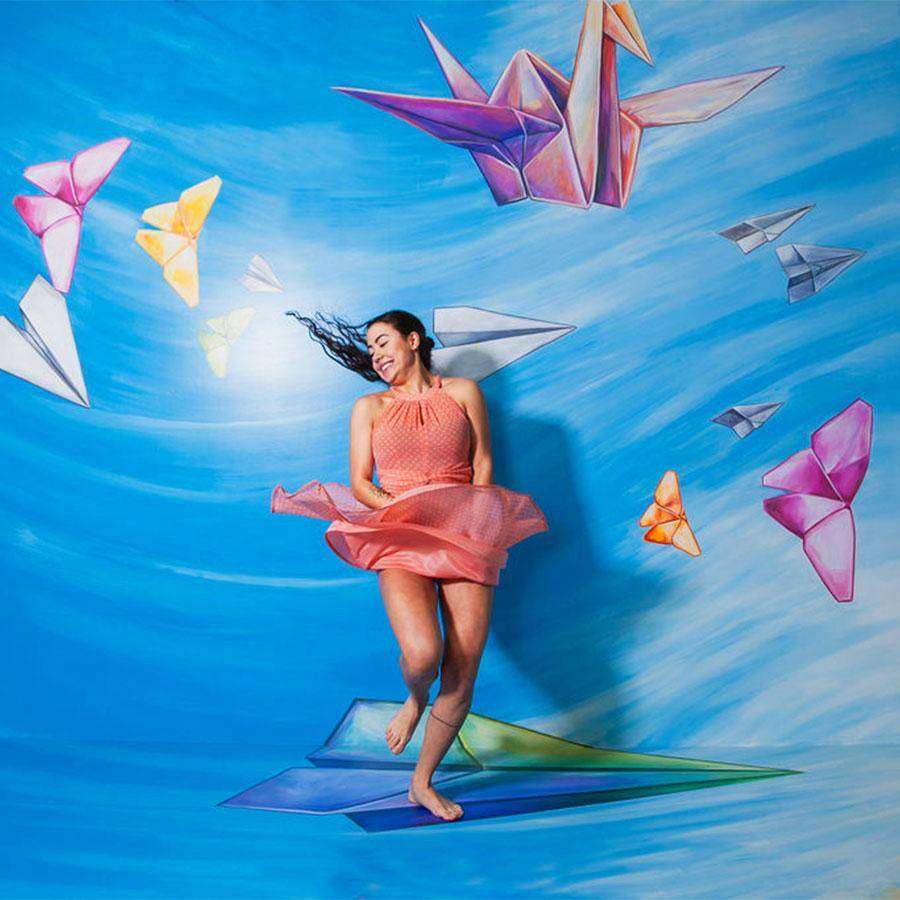 San Francisco's museum scene rivals any in America! It's no surprise that a town that embraces its lengthy history of expression and innovation has so many places worth exploring. The city is full of artistic exhibits that have delighted bay area residents and educated budding young minds for a long time.
A new tourist attraction, the Museum of 3D Illusions tops this list of the best museums in SF.
Museum of 3D Illusions: San Francisco
Conveniently located near Pier 39 & Fisherman's Wharf, this eye-popping collection of 3D murals allows you to star in all kinds of cool scenes. The interactive exhibit encourages patrons to expand their imaginations and insert themselves into art. It offers fun for all ages, is open seven days a week and is an Instagrammer's paradise. If you're looking for a great time in front or behind the camera in San Francisco, the Museum of 3D Illusions is the place to be!
The Exploratorium
The Embarcadero's Exploratorium expands visitors' brains in a myriad of creative ways as soon as they walk in the door. Families can expect to spend hours at the museum learning about physics, color, geology, water and much more. The magic of this museum is the vast amount of learning you'll do… all while at play with building blocks, Rube-Goldberg machines and light bulbs.
San Francisco Museum of Modern Art
America's largest museum of modern and contemporary art is in San Francisco, where SFMOMA's seven floors are filled to the brim with sculptures, paintings, architecture, and photography from all over the world. Stop by one of San Francisco's most legendary museums in April for the exhibit on Sacramento painter Wayne Thiebeau. 50 years of Thiebeau's illustrations are on display on the second floor.
California Academy of Sciences
Golden Gate Park is home to the California Academy of Sciences, a massive masterpiece of engaging exhibits that are constantly revolving. Where else in the city can you meet African penguins, see an albino alligator, and feel what it's like in a rainforest? This museum is both a San Francisco tourist destination and a local favorite. It will engage your interest in the world around you and how fun learning about science can be.
Chinese Culture Center of San Francisco
The Financial District is home to this amazing collection of an important part of California's history. Chinese immigration has forever changed the history and attitudes of Californians and this San Francisco museum embodies that. It's a window into the past of Chinese California and an appreciation of all the accomplishments of Chinese-Americans. The center also offers tours and maps of San Francisco's Chinatown.